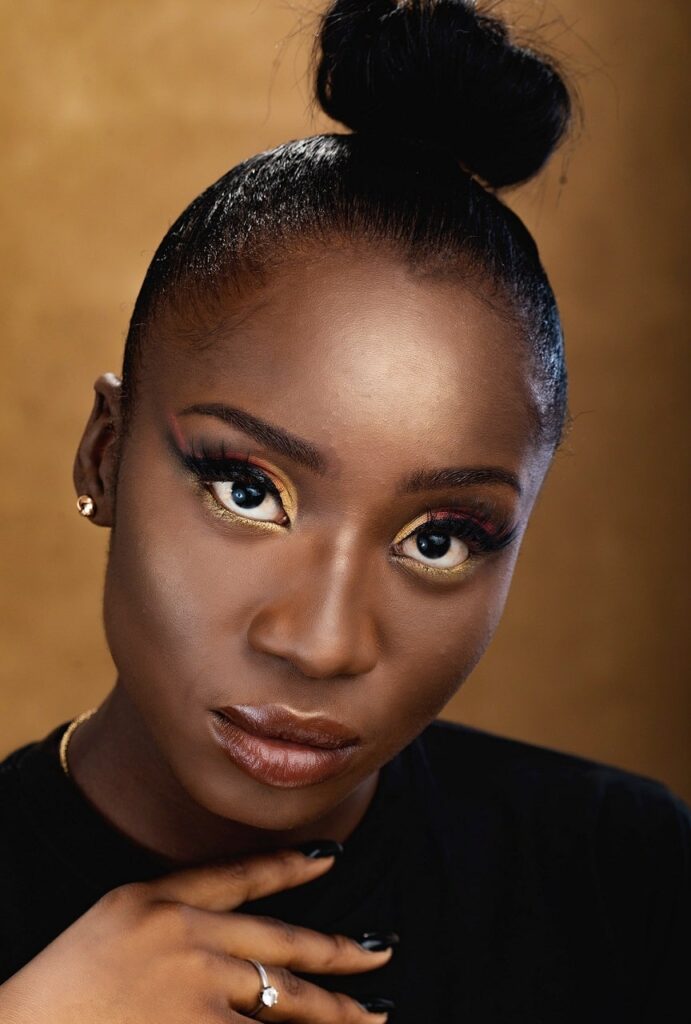 Photo by Domineves Anthony
Permanent makeup is becoming a very common trend. Many people are tired of waking up in the morning and plastering their faces with makeup. Instead of doing the same makeup routine every day, they prefer getting permanent makeup that helps them easily get ready and always look their best. If you are thinking about going for permanent makeup, then you may have several reservations and questions you'd like to ask.
One of the most common questions is whether or not these makeup pigments are organic. To help you with all your queries, let's learn more about organic pigments for permanent makeup.
Can Pigments Be Organic?
In simple words, pigments are fine insoluble powders of different colors added to a substance to give it color. These pigments can be both organic and inorganic. The pigments made of Iron oxide, chromium dioxides, ultramarines, manganese violet, ferric ferrocyanide iron blue, zinc oxide and titanium dioxide are inorganic, whereas the organic ones are either lakes or regular (non lake) organic pigments.
The organic or inorganic properties of these pigments are not related to where they are sourced from. Instead, the organic feature of the pigments can only be related to their chemical structure. Other factors differentiate between organic and inorganic tattoo pigments.
What is the Difference between Organic and Inorganic Tattoo Pigments?
There are many differences between organic and inorganic tattoo pigments as they differ in physical and chemical properties, which include, but not limited to:
Organic Pigments
Organic pigments contain both carbon and hydrogen. Organic pigments are either lakes or regular (non lake) organic pigments. The dyes are chemicals that only show color when you dissolve them, and the lakes are dyes that use an inert binder like the metallic salt to stabilize the dye. Once the dye is combined with a lake, the pigment is now insoluble. On the other hand, regular organics are pigments which are already insoluble.
One of the biggest differences between organic and inorganic pigments is that the organic pigments are brighter and have a bolder presence. The carbon particles in these pigments are smaller, and that is why people consider these pigments to be more transparent. They can also be more unstable as these pigments can make your skin bleed or the bleeding pigmentation. However, with the addition of titanium oxide, the pigment can be more opaque.
Inorganic Pigments
Inorganic pigments are made up of iron and oxygen; unlike organic pigments, they do not contain any carbon. These pigments are not as bright as organic pigments and are particularly used for muted tones. The inorganic pigments exhibit better dispersion, for which they are used in several applications. These pigments are also more stable and do not bleed on your skin.
Although organic pigments exhibit more brightness. inorganic pigments are known for long-lasting effects as their stay in sunlight and chemicals is more than organic pigments.
You can get better coverage when it comes to PMU as they have bigger particles, and it is easier to cover the area. The larger particles also make the pigments more opaque.
The Process to Make Tattoo Ink
Since this is a cosmetic product, it is important for organic tattoo ink to be made in the best way. That is only possible for companies that manufacture organic tattoo ink on a professional level.
Manufacturers who produce organic tattoo ink comply with strict regulations and are very careful. Only experts have the right knowledge of pigment color and are able to come up with a product that not only serves its purpose but is also safe to use.
These manufacturers adhere to strict manufacturing practices to certify that the product is of the highest quality and is safe for users. Not only that but the product is constantly tested to ensure that there are no faults in the production.
This is why it is best for you to only trust the best quality manufacturers, as there are several things that can go wrong when it comes to your permanent makeup tattoo.
There are many different ingredients, formulations, manufacturing processing and methods used in the production of a tattoo and/or micropigmentation ink product. An example of some of the ingredients used to make a tattoo ink includes, but not limited to, witch hazel, propylene glycol, medical-grade glycerin and pigment powder/s.
Since there are many different methods, formulations and manufacturing processes used in the production of a tattoo and/or micropigmentation ink product,  one example to make the ink with the example of the above ingredients, to make the ink, the first step is to mix together witch hazel, glycol, and glycerin. The next step involves adding the pigment powder to the blender and continuing to add the liquid mix. The manufacturers keep blending the mixture to make sure that it reaches consistency. They mix it at low speeds for ten to twenty minutes. 
The last step entails blending it at the minimum speed for one hour. Once the ink is done, it is poured into a sterile container.
Many people often think that they can easily make the tattoo pigment at home, but that is not a good idea. You may find different recipes online, but it is completely unsafe as you can damage your skin. Also, the industry has strict regulations, and it is advisable to only trust companies that are professionals to avoid any mishaps.
LiPigments Is A Manufacturer Of Organic Pigments
You can find one of the best organic pigments at LiPigments that will be sure to give you the best color possible. It is important to have high-quality pigment to ensure that your permanent makeup stays as fresh as possible for a long time. 
Moreover, there are more chances of the organic tattoo ink staying on your skin rather than bleeding away if it is of a higher quality.
LiPigments is a mother and daughter duo that creates the formulation on their own to ensure that you receive the highest quality of product at the end of the day.