Scalp tattooing is more than inking your skull. For many people, scalp tattooing camouflages hair loss. We must have come across the term micropigmentation. It is a tattooing technique to implant freckles and transform areas on the body with less hair.
Well, it was only the beginning. The procedure has advanced much and traveled a few centimeters up north, where practitioners use good quality ink to implant tiny dots on your scalp to imitate hair growth.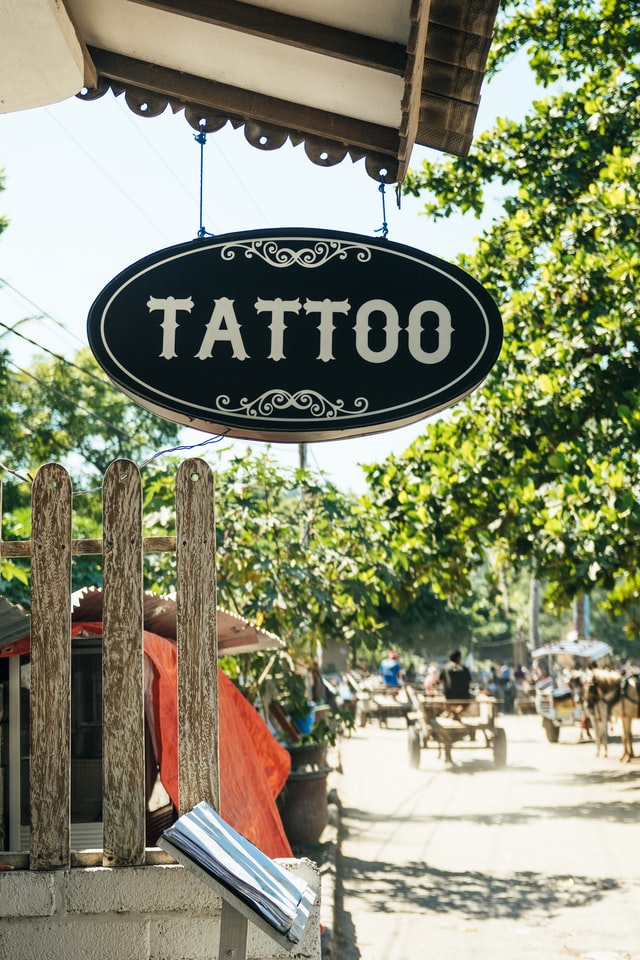 The American Academy of Dermatology stated that nearly 30 million women suffer from hair loss. The factors involved in struggling with thin hair are stress, menopause, and other symptoms.
Hair thinning can be terrifying and leads to emotional factors. Even though there are several options to treat a skinnier ponytail, such as over-the-counter products to in-clinic hair transplants, the procedures come with expensive and time-consuming treatments.
Therefore, people find scalp tattooing more convenient because of the cost and immediate results.
What is Scalp Tattooing?
Scalp micropigmentation, also referred to as SMP or scalp tattooing is a cosmetic treatment for hair loss or thinning of hair. A cosmetic practitioner uses thin, small needles to poke tiny dots of pigments on the scalp to mimic hair follicles. When cosmetic experts perform scalp tattooing, they use effective techniques to hide areas with hair loss or thin hair. Moreover, scalp tattooing also hides scars and birthmarks.
The procedure gives an illusion of shaved hair on bald people. It does not require anaesthesia or surgery.
Who can benefit from Scalp Tattooing?
Scalp micropigmentation is a type of micropigmentation (permanent makeup). The treatment can create the appearance of thicker hair in people who have:
Scalp tattooing creates the appearance of thicker hair. Following people can benefit from scalp micropigmentation.
People suffering from alopecia condition that causes hair loss
Chemotherapy-related hair loss.
Women with hair loss
People with hormonal conditions that cause hair loss
Male pattern baldness
People with thin hair
People with scars or birthmarks on the scalp
Men who want scalp enhancement to achieve a shaved look
Recreating or thickening receding hairlines,
Crown hair loss,
Burns to the scalp,
Hair loss due to trichotillomania
Scalp Tattooing Techniques
Scalp tattooing involves different tools and techniques to poke tiny dots into the scalp to imitate hair follicles. Here are some of the tools and techniques used by cosmetic practitioners for effective results.
SMP Pen
Practitioners use pen machines that are stable, lightweight, and efficient. Pen machines such as the Apollo, MicrobeauXion, and Flux S deliver precise pigment implantation. Moreover, some pen machines have an interchangeable stroke with greater flexibility for different scalp types.
Pigments
Cosmetic practitioners use ink designed for scalp tattooing. They differ from regular ink. Moreover, the quality may also vary due to different manufacturers. However, it is best to use premium quality made pigment inks which meet the highest safety and quality standards; adhering to all legal requirements in accordance with current local laws and guidelines.
Blending
Blending is crucial where cosmetic practitioners use effective methods to blend the pigments for a natural look. The technique is complex because it involves using the suitable pigments in the right place in the correct quantity to create a natural hair growth illusion.
When cosmetic practitioners achieve the perfect results, the end look appears just like natural hair. Carefully blending pigments and tones help in attaining the ideal natural hair follicles look. Moreover, cosmetic practitioners must know the correct method to blend pigments into existing hair to achieve a natural look. They must determine the density and pigment tones to give a more natural look.
Safe pigments for PMU artists who want to offer Scalp Tattooing
There are several tattoo inks available in the market. Regular tattoo inks may not suit all skin types and lead to itching, swelling, and irritation. These reactions occur immediately after getting a tattoo. However, sometimes, the reactions occur months and years after getting a tattoo.
Certain tattoo inks fade with time. The discoloration occurs due to many factors, including, but limited to, sun exposure, medical issues and the instability of pigments. Since scalp tattooing is a lifelong treatment, it is essential to use the correct ink available in the market. Using pigments which meet the highest safety and quality standards to better avoid skin reactions and have better results.
Certain ingredients decrease inflammation and redness after the procedure. Therefore, the best scalp micropigmentation ink is the one that lasts longer and resists fading. However, it may require touch-ups after years but will ensure the best results. 
The Li Scalp pigment is a highly recommended scalp tattooing ink that is a water-based solution involving specialized ingredients to give better results. It is a perfect choice for all skin types and comes in a wide range of colors. 
How much does Scalp Tattooing Cost?
Scalp tattooing is not a one-type procedure for all scalps, and the procedure's price reflects it. Scalp micropigmentation costs range from $800 to $5,000, depending on the area you wish to treat. Moreover, the treatment lasts for almost eight years, but the treated areas may fade with time since the skin exfoliates naturally.
The color may lighten; however, it only changes when practitioners use incorrect pigments. In addition, if you have dry skin, fading may appear quickly. Since dry skin tends to flake, it may fade the color with time.
The Bottom Line
Hair thinning and hair loss are the worst nightmares. They lead to emotional breakdowns and loss of confidence. People experience hair thinning and hair loss due to multiple factors such as alopecia, hormonal conditions, or male pattern baldness. Furthermore, people also opt for scalp tattooing to hide scars and birthmarks. It is an effective method to cover the hair loss and give you a thicker hair look.